Admit it. Although we're adults, we LOVE kids' movies. And as animal lovers, we especially enjoy movies made for kids that feature animals. My personal favorite? My Dog Skip, since I'm a Jack Russell owner. Yes, it leaves me bawling every time, but I adore the movie.
I also am a sucker for the many animated movies featuring dogs, like Up ("Squirrel!"), 101 Dalmatians, the Fox & the Hound, Lady & the Tramp… the list goes on.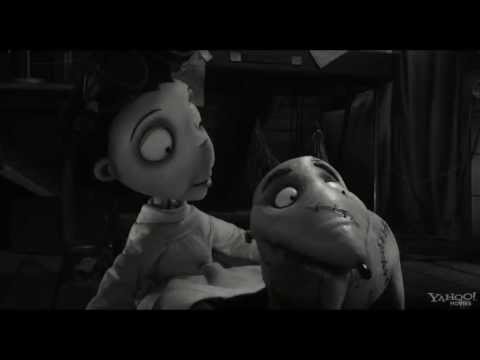 And now, there's Tim Burton's "Frankenweenie," an animated/computer generated take on the classic story of Dr. Frankenstein, but with a young boy bringing his faithful companion dog back to life.
Full disclosure: I'm an employee of ESPN.com, which is owned by Disney, the company behind Frankenweenie and a gazillion other great movies. But that's not why I'm encouraging you to load up the kids and go see this movie.
I'm encouraging you because by taking the family to see Frankenweenie at Celebration! Cinema North on Saturday, Oct. 20, you can help the Humane Society of West Michigan and see a great movie.
HSWM is holding a fundraiser at the theater that day from 11 a.m. to 3 p.m. It includes a private screening of Frankenweenie and access to HSWM's mini version of "Howl n' Boo," featuring carnival games, treats, crafts and more.
The movie starts at 1 p.m., so families should arrive early to enjoy "Howl n' Boo."  Tickets are $15 per person or $50 for a family of four. Admission includes the private screening, free pop and popcorn (that alone would cost a family of four more than 50 bucks!) and the "Howl n' Boo" entrance.
The event is open to people of all ages, since the movie is rated PG. Don't have kids? Do what I do … borrow some! What friends or relatives wouldn't jump at the chance to have someone take their kids to a great event?
Whether you bring kids or go solo, enjoy the show and help the animals awaiting adoption at HSWM at the same time.
To reserve your seats and purchase tickets, contact Nicole Cook, HSWM Marketing and Events Coordinator at (616) 791-8089 or  ncook@hswestmi.org.